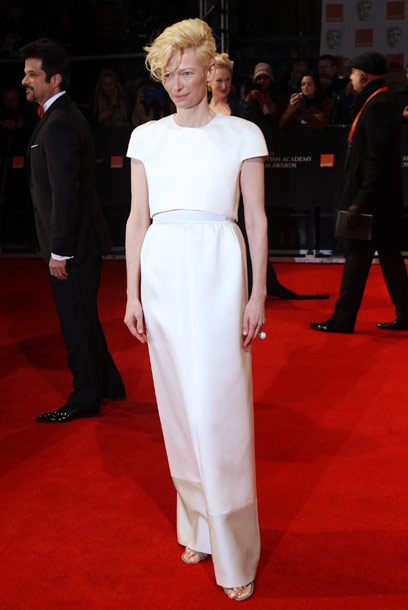 Tilda! What? Why? WHY DO YOU LOOK SO NORMAL AND BORING!? This is not what I want for you! The red carpet has been such a snooze with you on this normalcy kick. Where is the old Tilda!?
I do love your David Bowie hair, but it is just not enough to save this look. Not that it's bad, it's just not YOU baby.
Love,
Me
P.S.
Christina Hendricks
, we need to have a talk.